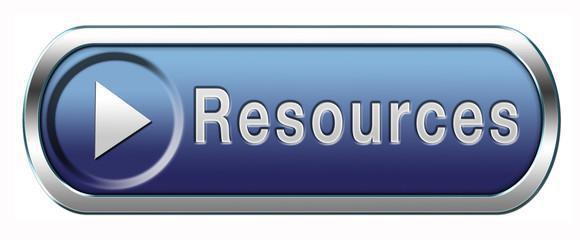 RESOURCES
*INFORMATION CONSOLIDATED FROM MULTIPLE SOURCES
AARP Caregiving Resource Center: www.aarp.org/caregiving or 1-877-333-5885 Your one-stop shop for information, tools, and resources while caring for a loved one.
AARP Advance Directive Forms: www.aarp.org/advancedirectives
Free, downloadable state-specific advance directive forms and instructions.
AARP Long-Term Care Cost Calculator: www.aarp.org/longtermcarecosts
Find and compare the costs of home care, assisted living and other services throughout the United States.
Aging with Dignity: www.agingwithdignity.org or 1-888-5WISHES (1-888-594-7437) Information and instruction on developing a living will and having conversations with family.
Administration on Aging (AoA): www.aoa.gov
The federal agency responsible for advancing the concerns and interests of older people. The website has a variety of tools and information for elders and their caregivers.
.
Alzheimer's Association: www.alz.org or 1-800-272-3900
Resources, tools, and a 24-hour helpline for people with Alzheimer's disease and their families
Alzheimers.gov: www.alzheimers.gov
The government's free information resource about Alzheimer's disease and related dementias.
American Bar Association Commission on Law and Aging: www.new.abanet.org/agingInformation on legal issues effecting older adults and referrals to lawyers in your area.
ARCH Respite Network: www.archrespite.org
Find programs and services that allow caregivers to get a break from caring for a loved one.
Assisted Living Federation of America: www.alfa.org
Information and resources on assisted living options and how to find them.
Caring Connections: www.caringinfo.org
A national engagement initiative to improve care at the end of life.
Centers for Medicare & Medicaid Services: www.cms.gov

Medicare: www.medicare.gov/caregivers or 1-800-633-4227 Helpful consumer information on eligibility and benefits. Online tools help you search and compare nursing homes, hospitals, home health agencies, health plans, and Medicare prescription drug plans in your area. The tools also rate performance.
Department of Veterans Affairs: www.va.gov or 1-800-827-1000 Information about eligibility and benefits for veterans and their families.
Eldercare Locator: www.eldercare.gov or 1-800-677-1116
Connects caregivers to local services and resources for older adults and adults with disabilities across the United States.
Family Caregiver Alliance: www.caregiver.org or 1-800-445-8106
Tools and resources for family caregivers and a Family Care Navigator, a state-by-state list of services and assistance with information on services in your state.
LeadingAge: www.leadingage.org
Consumer information on long-term care facilities and services, and how to access them.
Medicare: www.medicare.gov/caregivers or 800-Medicare
Provides information about the parts of Medicare, what's new and how to find Medicare plans, facilities or providers.
National Adult Protective Services Association: www.apsnetwork.org/Abuse/index.html Find public adult protective services agencies in every state and D.C. Consumers can report abuse online. Immediate dangerous situations should be directed to 911 or local police.
National Alliance for Caregiving: www.caregiving.org
A coalition of national organizations focused on family caregiving issues which offers research and reviews books, videos, websites, and other material to help family caregivers and professionals.
National Alliance for Hispanic Health: www.hispanichealth.org or 1-866-783-2645
The Hispanic Family Health Helpline and its Su Familia provide free and confidential health information for Hispanic families.
n4a: www.n4a.org/answers-on-aging
A membership organization of local Area Agencies on Aging and Title VI programs. Provides answers to questions about home- and community-based services for seniors and family caregivers.
National Association of Professional Geriatric Care Managers: www.caremanager.org This association can help you find a private geriatric care manager in your community.
National Association for Home Care & Hospice: www.nahc.org/consumer/home.html Consumer information on how to select a home care provider or hospice.
National Association of Home Builders: www.nahb.org/caps or 1-800-368-5242
A Web-based directory of Certified Aging-in-Place Specialists who can identify and/or provide home modifications that make a home accessible, safer, and more comfortable.
National Association of Social Workers: www.socialworkers.org This organization maintains a directory of licensed social workers at www.helppro.com/nasw.
The National Clearinghouse for Long-term Care Information: www.longtermcare.gov
Information and tools to plan for future long-term care needs
National Family Caregivers Association:www.thefamilycaregiver.org or 1-800-896-3650 Information, educational materials, and support for family caregivers. Includes www.familycaregiving101.org, a project to educate and assist family caregivers.
National Hospice and Palliative Care organization: www.nhpco.org or 1-800-658-8898 Free consumer information on hospice care and puts the public in direct contact with hospice programs.
National Long-Term Care ombudsman Resource Center: www.ltcombudsman.org
An organization that connects you with a local ombudsman, who is a person advocating for quality care for residents of nursing homes and other long-term care facilities, and helping to resolve complaints.
National Respite Locator: www.archrespite.org
A service that helps people locate respite services.
NIH Senior Health: www.nihseniorhealth.gov or 1-800-222-2225
Fact sheets from the U.S. National Institutes of Health on a range of health topics can be viewed online or ordered for free.
Pioneer Network: www.pioneernetwork.net/consumers
An organization working to transform long-term care services to be more responsive to every person's unique needs.
SAGECAP: www.sageusa.org/sagecap
An organization providing counseling, information, support groups and more to gay, lesbian, bisexual and transgender caregivers.
Social Security Administration: www.ssa.gov or 1-800-772-1213
Information on retirements and disability benefits and eligibility including how to enroll is available from 7 a.m. to 7 p.m., Monday through Friday.
State Health Insurance Assistance Program (SHIP): www.shiptalk.org or 1-800-633-4227. A program that offers one-on-one counseling assistance for people with Medicare and their families go to the website or call Medicare at to find your state SHIP.
The Consumer Voice for Quality Long-Term Care: www.theconsumervoice.org/familymember An organization working to improve the lives of people in nursing homes and other long- term care facilities. Find a local ombudsman online.
Veterans Administration: www.caregiver.va.gov or 855-260-3274
Support and services for families caring for veterans. Maintains a VA caregiver support line.
Village to Village Network: www.vtvnetwork.org An organization that helps communities start Villages, which are membership-based groups that respond to the needs of older people within a geographic area. Find Villages across the U.S. online.