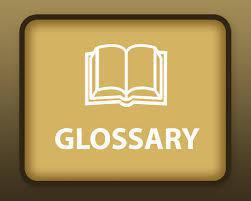 GLOSSARY OF TERMS
A
ACUTE CARE - Medical services provided to treat an illness or injury, usually for a short time. The opposite of chronic, or long-term, care.
ACUTE ILLNESS - A disease or condition that comes on rapidly and severely, but can-with proper treatment-be cured, such as pneumonia or a broken bone.
ACTIVITIES OF DAILY LIVING (ADL) - An individual's daily habits such as bathing, dressing and eating. ADLs are often used as an assessment tool to determine an individual's ability to function at home, or in a less restricted environment of care.
ADMINISTRATION ON AGING (AoA) - The principal federal agency responsible for administering the provisions of the Older Americans Act. It advocates at the national level for the needs, concerns and interests of elder persons throughout the nation.
ADULT DAY HEALTH CARE or MEDICAL DAY CARE- Day care that provides medical, rehabilitative and social services through an individualized plan of care to persons 18 years of age or older with functional limitations caused by physical, cognitive or mental impairment.
ADULT DAY or ADULT DAY CARE PROGRAMS - Also known as Adult Day Care, these community-based programs provide individualized day care in a protective setting to persons 18 years of age or older who need personal care services, supervision or assistance with ADLs.
ADVANCE DIRECTIVE - A document, such as a health care proxy or living will which allows an individual to convey his or her wishes about end-of-life care ahead of time. In Massachusetts, only the Health Care Proxy is legally binding on medical providers.
ALZHEIMER'S DAY CARE CENTERS - Individualized day care for people with moderate to late stage Alzheimer's disease or related dementias
ANNUAL COORDINATED ELECTION PERIOD (AEP) The period of time between November 15 and December 31 of every year when you can change your Medicare private drug plan and/or your Medicare health plan choice for the following year. This is also the time you can enroll in the Medicare prescription drug benefit (Part D) if you did not enroll during your Initial Enrollment Period (you may have to pay a premium penalty if you enroll during this time unless you had drug coverage from another source that was at least as good as Medicare's and you were not without that coverage for more than 63 days). Coverage selected during this time begins on January 1.
APPEAL - A special kind of complaint you make if you disagree with certain kinds of decisions made by Original Medicare or by your health plan. You can appeal if you request a health care service, supply or prescription that you think you should be able to get from your health plan, or you request payment for health care you already received, and Medicare or the health plan denies the request. You can also appeal if you are already receiving coverage and Medicare or the plan stops paying. There are specific processes the Medicare Advantage plan, other Medicare health plans,Medicare drug plan, or the Original Medicare plan must use when you ask for an appeal.
APPROVED AMOUNT - The fee that Medicare sets as its rate for a medical service. Medicare will cover 80 percent of this amount (or 50 percent for mental health services) and you (or your supplemental insurance) are responsible for the remainder. All doctors and other providers who take assignment must accept this approved amount as full payment, even if they normally charge more for the service.
ASSIGNMENT - In Original Medicare (Parts A and B), this means a doctor or supplier agrees to accept the Medicare-approved amount as full payment. If you are in the Original Medicare plan, it can save you money if your doctor accepts assignment. You still pay your share of the cost of doctor visits.
ASSISTED LIVING FACILTY - Broad range of residential care services, but does not include nursing services. Normally lower in cost than nursing homes
ASSITED LIVING FACILITY - This is referred to as a licensed Residential Care Facility or Residential Care Facility for the Elderly.
B
BENEFICIARY - A person who is enrolled or covered under has health care insurance.
BENEFIT PERIOD - A "benefit period" begins the day you go to a hospital or skilled nursing facility (SNF). The benefit period ends when you haven't received any hospital care (or skilled care in a SNF) for 60 days in a row. If you go into a hospital or a SNF after one benefit period has ended, a new benefit period begins. You must pay the inpatient hospital deductible for each benefit period. There is no limit to the number of benefit periods.
C
CARE MANAGEMENT OR CARE COORDINATION SERVICES - A service in which a professional, typically a nurse or social worker, may assess service needs and/or arrange, plan, monitor or coordinate long-term care services.
CAREGIVER - One who provides daily care that enables a frail or physically challenged person to live at home despite illness or disability.
CATASTROPHIC HEALTH INSURANCE - Health insurance which provides protection against the high cost of treating severe or lengthy illnesses. Such policies may cover all or most of approved medical expenses above a relatively high specified deductible amount.
CHRONIC CONDITION - A condition that that lasts a year or longer or recurs(comes and goes), and may result in long-term care needs. Some examples of chronic illnesses include Alzheimer's disease, arthritis and diabetes.
COINSURANCE - A portion of the bill for a medical service, that is not covered by the patient's health insurance policy and therefore must be paid out of pocket by the patient.
Coinsurance is calculated by a percentage, for example, 10 percent of the total charge up to a specified maximum. Coinsurance is different to a Copayment, which is stated as a flat amount, for example, $5 per office visit.
CONSERVATORSHIP - Legal process in which a probate court appoints one or more persons to handle the financial affairs of a person the court determines to be incompetent or otherwise unable to handle her/his own finances.
COORDINATION OF BENEFITS - Process for determining the respective responsibilities of two or more health plans that have some financial responsibility for a medical claim. Also called cross-over.
COPAYMENT (or CO-PAYMENT) - The amount you pay for each medical service, A copayment is usually a set amount you pay out of pocket. For example, this could be $10 or $20 for a doctor visit or a prescription. Copayments are also used for some hospital outpatient services in the Original Medicare plan.
COST SHARING - Any out-of-pocket payment the patient makes for a portion of the costs of covered services. Deductibles, coinsurance, copayments and balance bills are types of cost sharing.
COST TIERS - A system that drug plans use to price medications. Generic drugs are generally on the first, and least expensive tier, followed by brand-name drugs, and then specialty drugs, with each subsequent tier requiring higher out-of-pocket costs.
COUNCIL ON AGING (COA) A municipally appointed volunteer agency that provides services to elders, families and caregivers. While each COA is unique to its community, most councils offer information and referral, transportation, outreach, meals (congregate and home delivered), health screening, and fitness and recreation programs.
COVERAGE GAP - Also called the "Doughnut Hole." A gap in the Medicare Part D prescription drug coverage during which you must pay all drug costs in full.The coverage gap is followed by "catastrophic coverage" phase in which coverage from the insurance plan resumes.
CUSTODIAL CARE - Nonskilled, personal care, such as help with activities of daily living like bathing, dressing, eating, getting in or out of a bed or chair, moving around, and using the bathroom. It may also include care that most people do themselves.
D
DEDUCTIBLE - The amount of health care expenses you must pay before your individual health plan or Medicare plan begins to pay for costs associated with a medical service. These amounts can change every year.
DEFINED BENEFIT - A health insurance model used by an employer or government program where specified health services covered under the plan are standardized and guaranteed. The cost of providing the standard benefits may go up and down. One example of a defined benefit plan is Medicare.
DEMENTIA - Deterioration of intellectual faculties, usually due to a disorder of the brain.
DENIAL OF COVERAGE - A refusal by Medicare or a private plan to pay for medical services that are not covered under its policy.
DNR/DNI ORDER (Do Not Resuscitate/Intubate Order, also known as a "Comfort Care Order") - Instructions in the medical record of an individual who has decided that they not wish cardiopulmonary resuscitation. A DNR informs medical personnel, including EMTs and paramedics, to provide care and transport in the community without artificial means to maintain heart function and breathing.
DOUGHNUT HOLE - See "Coverage Gap."
DRUG CLASS - A group of drugs that treat the same symptoms or have similar effects on the body.
DRUG LIST - A list of drugs covered by a plan. This list is also called a formulary.
DUAL ELIGIBLE - A person who has both Medicare and Medicaid.
DURABLE MEDICAL EQUIPMENT (DME) - Equipment that is primarily serving a medical purpose, is able to withstand repeated use, and is appropriate for use in the home; for example, wheelchairs, oxygen equipment and hospital beds. To be covered by Medicare, durable medical equipment must be prescribed by a doctor. Many types of adaptive equipment are not covered.
DURABLE POWER OF ATTORNEY - A document that grants a person(s) the legal powers to perform on behalf of the Grantor certain specified acts and functions, related to real estate, banking and financial transactions, personal and family maintenance, and government benefits, among others. This power is effective immediately and continues to be effective even if the Grantor becomes disabled or incompetent.
E
ELECTION / ENROLLMENT PERIODS - The times when you can enroll in health benefits, or a Medicare-eligible person can choose to join or leave a Medicare plan. For people who receive coverage from their employer or association, the enrollment period usually occurs once a year or whenever you experience a life change (getting married, having/adopting a child). For Medicare-eligible persons there are four types of election periods: the annual coordinated election period, the initial enrollment period, the special enrollment period, and the open enrollment period.
EXCESS CHARGES - This is the difference between a doctor's or other health care provider's actual charge and the payment amount approved by your health insurance company or by Medicare. In some cases, the Medicare program or your state may limit the actual charge a doctor or health care provider can make; however for pre-Medicare eligible persons, there is no cap on what a doctor can charge.
EXPLANATION OF MEDICARE BENEFITS (EOMB) - The notice you get from your health insurance company or from Medicare after receiving medical services from a doctor, hospital or other health care provider. It tells you what the provider billed to your insurance company or to Medicare, Medicare's approved amount, the amount Medicare paid, and what you have to pay. It is not a bill, but it lets you know what amount you will have to pay when the bill from the doctor, hospital, or other health care provider arrives.
EXTRA HELP - A federal program that is administered by Social Security that helps people with Medicare who have low incomes and assets pay for their Medicare drug coverage (including coinsurance, deductibles, and premiums). If you have Medicaid, receive Supplemental Security Income (SSI), or are enrolled in a Medicare Savings Program (MSP), then you are automatically eligible for Extra Help.
F
FAMILY MEDICAL LEAVE ACT (FMLA) A federal law that provides caregivers up to 12 weeks of job-protected leave to care for a seriously ill parent, child or spouse (also covers leave for one's own serious illness, a birth, or an adoption). There is no wage replacement available with this leave.
FEE-FOR-SERVICE - A method of paying health care providers a fee for each medical service they provide to you, rather than paying them salaries or monthly fixed payments.
FIRST DOLLAR COVERAGE - Insurance plans that provide benefits without first requiring payment of a deductible.
FORMULARY - A list of prescription drugs covered by a plan.
G
GENERIC DRUG - A copy of a brand-name drug that is regulated by the Food and Drug Administration to be identical in dosage, safety, strength, how it is taken, quality, performance and intended use (definition from the U.S. Food and Drug Association).
GERIATRIC CARE MANAGER - A professional case manager, usually a licensed social worker, who assesses an elder's ability to live independently in a home environment, develops an appropriate care plan for services and equipment, and organizes needed home health services. This person may monitor and augment services on an on-going basis, or trouble shoot as particular problems arise.
GERONTOLOGIST A health care professional who specializes in elder care, with a degree in nursing, psychology, sociology, or other social-related professions. An applied gerontologist works directly with elders, evaluating and assisting individuals, families and groups. A research gerontologist is a scientist who conducts research on the biological, psychological, and sociological phenomena associated with old age and aging.
H
HEALTH INSURANCE PORTABILITY AND ACCOUNTABILITY ACT (HIPAA) - A 1996 federal law that provides some protection for employed persons and their families against discrimination in health coverage based on past or present health. Generally, the law guarantees the right to renew health coverage, but does not restrict the premiums that insurers may charge. HIPAA does not replace the states' role as primary regulators of insurance. HIPAA also requires the collection of certain health care information by providers and sets rules designed to protect the privacy of that information.
HEALTH INSURANCE PURCHASING COOPERATIVE (HIPC) - A health insurance purchasing cooperative is an entity that purchases health insurance for individuals as well as employers. By belonging to a cooperative, individuals and employers are provided access to more affordable health insurance as a result of the HIPC's increased purchasing power. By definition, the HIPC is a pool of individuals and/or employers. Hence, the underwriter is able to spread the risk among a greater number of people, resulting in reduced premiums. Because the insurer can deal uniformly with a large group, this creates economies of scale and reduced administrative costs. The larger the risk pool, the greater the purchasing power, resulting in the ability to lower rates for covered health services.
HEALTH MAINTENANCE ORGANIZATION - A Health Maintenance Organization (HMO) is a type of health care plan that contracts with specific care providers and negotiates for less expensive health care than the patients would receive on their own. HMOs have strict guidelines on the care they provide. They also focus on preventative health care with an eye toward the long-term health of their members.
HEALTH MAINTENANCE ORGANIZATION (HMO) (MEDICARE) - A type of Medicare Advantage Plan that is available in some areas of the country. Plans must cover all Medicare Part A and Part B health care. Some HMOs cover extra benefits, like extra days in the hospital. In most HMOs, you can only go to doctors, specialists, or hospitals on the plan's list except in an emergency.
HOMEBOUND - A person whose condition is such that there exists a normal inability to leave home, and leaving home requires "a considerable and taxing effort. A person does not have to be restricted to the bed to be considered homebound by Medicare. Leaving home for short periods of time for special non-medical events, such as a family reunion, funeral or graduation, would not exclude someone from being considered homebound. A doctor must certify this condition.
HOME HEALTH Care in the home which usually includes the following: home health care, personal care, homemaker services, hospice services and respite care
HOME HEALTH AIDE - A worker who helps a patient at home with activities of daily living, such as getting in and out of bed, dressing, bathing, eating and using the bathroom. Medicare does not pay separately for aides to perform house-keeping services, such as cooking and cleaning, but they may do light housekeeping related to personal care during the visit. Medicare will not pay for home health aide services unless they are accompanied by a skilled need.
HOME HEALTH CARE - Limited part-time or intermittent skilled nursing care and home health aide services, physical therapy, occupational therapy, speech-language pathology services, medical social services, durable medical equipment (such as wheelchairs, hospital beds, oxygen, and walkers), medical supplies, and other services.
HOSPICE CARE - A special way of caring for people who are terminally ill. Hospice care involves a team-oriented approach that addresses the medical, physical, social, emotional and spiritual needs of the patient. Hospice also provides support to the patient's family or caregiver as well. Hospice care is covered under Medicare Part A (Hospital Insurance).
I
INITIAL ENROLLMENT PERIOD - The Initial Enrollment Period is the Medicare enrollment period for individuals as they turn age 65. This seven-month period starts three months prior to the month of the individual's 65th birthday and continues three months following the month the individual turns 65 years of age. The individual's Medicare effective date depends on when the individual enrolls in Medicare within the Initial Enrollment Period.
INPATIENT CARE - Health care that you get when you are admitted to a hospital or skilled nursing facility.
L
LIFE INSURANCE SETTLEMENTS - A method to receive funds for life policy benefits before death or the term of the policy. The advantage is to receive cash for current needs, such as home health expenses. The disadvantage is that you will not receive the full face value of the policy.
LIVING WILL - A set of instructions documenting a person's wishes about medical care. It is used if a patient becomes terminally ill, incapacitated, or unable to communicate or make decisions.
LONG TERM CARE - A variety of services that can help people with personal needs and activities of daily living over a period of time. Long term care can be provided at home, in the community, or in various types of facilities, including nursing homes and assisted living facilities. Most long-term care is custodial care. Medicare doesn't pay for this type of care if this is the only kind of care you need.
LONG TERM CARE INSURANCE - Insurance designed to pay for some or all of the costs of long-term care.
LONG TERM CARE OMBUDSMAN - An independent advocate for nursing home and assisted living facility residents who provides information about how to find a facility and how to get quality care. Every state is required to have an Ombudsman Program that addresses complaints and advocates for improvements in the long term care system.
M
MANDATE - Used in two senses in health policy discussions. (1) Employer or individual mandate, in which the government imposes a requirement on some or all employers to help pay for insurance coverage for their workers (and perhaps their families), or on individuals to obtain coverage, (2) State mandate, a requirement imposed by state on insurance companies to include, as part of any health insurance policy they sell, coverage for a specific service, such as well baby care, or provider, such as psychologists or optometrists.
MEDICAID - Public health insurance program that provides coverage for an estimated 60 million low income persons for acute and long-term care. It is financed jointly by state and federal funds (the federal government pays at least 50 percent of the total cost in each state), and is administered by states within broad federal guidelines.
MEDICAID SPEND-DOWN - A state-run Medicaid program for people whose income is higher than would normally qualify them for Medicaid, but who have high medical expenses that reduce their incomes to the Medicaid eligibility level. Not all states have Medicaid spend-down.
MEDICAL SOCIAL SERVICES - A service generally intended to help the patient and family cope with the logistics of daily life with an advanced illness. Medical social services include assessing social and emotional factors related to the patient's illness and care; evaluating the patient's home situation, financial resources, and availability of community resources; and helping the patient access community resources to assist in recovery. The social worker may also provide counseling to the patient and family to address emotions and issues related to the illness.
MEDICALLY NECESSARY - Services or supplies that are needed for the diagnosis or treatment of your medical condition, meet the standards of good medical practice in the local area, and aren't mainly for the convenience of you or your doctor.
MEDICARE ADVANTAGE PLAN - A plan offered by a private company that contracts with Medicare to provide you with all your Medicare Part A and Part B benefits. Medicare Advantage Plans are HMOs, PPOs, or Private Fee-for-Service Plans. If you are enrolled in a Medicare Advantage Plan, Medicare services are covered through the plans, and are not paid for under Original Medicare.
MEDICARE-APPROVED AMOUNT - Also called "Medicare-approved charge." This is the amount Medicare will pay for certain medical services or equipment. Generally you are responsible for paying 20% of the Medicare-approved amount.
MEDICARE ADVANTAGE PRESCRIPTION DRUG (MA-PD) PLAN - A plan offered by a private company that contracts with Medicare to provide you with all your Medicare Part A and Part B benefits, as well as the Medicare Part D (prescription drug coverage) benefit in one plan.
MEDICARE COST PLANS - Medicare cost plans are a type of HMO that contracts as a Medicare Health Plan. As with other HMOs, the plan only pays for services outside its service area when they are emergency or urgently needed services. However, when you are enrolled in a Medicare Cost Plan, if you get routine services outside of the plan's network without a referral, your Medicare-covered services will be paid for under the Original Medicare Plan, and you will be responsible for the Original Medicare deductibles and coinsurance.
MEDICARE MANAGED CARE PLAN - A type of Medicare Advantage Plan that is available in some areas of the country. In most managed care plans, you can only go to doctors, specialists, or hospitals on the plan's list. Plans must cover all Medicare Part A and Part B health care. Some managed care plans cover extras, like prescription drugs. Your costs may be lower than in the Original Medicare Plan.
MEDICARE MEDICAL SAVINGS ACCOUNT (MSA) - A savings account that allows Medicare to deposit a certain amount of money you can use to pay towards the deductible of a high-deductible Medicare private health plan (Medicare Advantage plan). The amount deposited each year is only a portion of the deductible the plan charges. If you need enough care to meet the full deductible, you have to pay the remainder yourself.
MEDICARE PRESCRIPTION DRUG COVERAGE - Also known as Medicare Part D. Optional coverage for prescription medications available to all people with Medicare. The coverage is available through insurance companies and other private companies.
MEDICARE SAVINGS PROGRAMS (MSP) - Programs that help pay your Medicare premiums and sometimes also coinsurance and deductibles.
MEDICARE SELECT - A type of Medicare supplement policy that may require you to use hospitals and, in some cases, doctors within its network to be eligible for full benefits.
MEDICARE SUMMARY NOTICE (MSN) - A notice you get after the doctor or provider files a claim for Part A and Part B services in the Original Medicare Plan. It explains what the provider billed for, the Medicare-approved amount, how much Medicare paid, and what you must pay.
MEDICARE SUPPLEMENT OPEN ENROLLMENT PERIOD - A one-time-only six month period when you can buy any Medicare supplement policy you want that is sold in your state. It starts in the first month that you are covered under Medicare Part B and you are age 65 or older. During this period, you can't be denied coverage or charged more due to past or present health problems.
MEDIGAP POLICY - Medicare supplement insurance sold by private insurance companies to fill "gaps" in Original Medicare Plan coverage. Except in Massachusetts, Minnesota, and Wisconsin, there are 12 standardized plans labeled Plan A through Plan L. Medigap policies only work with the Original Medicare Plan (Parts A and B).
N
NATIONAL ALLIANCE FOR CAREGIVING -Non-profit coalition dedicated to providing support to family caregivers and the professionals who help them and to increasing public awareness of issues facing family caregivers.
NURSING HOME - A term used to cover a wide range of institutions providing 24/7 personal care and skilled nursing care, also called Skilled Nursing Facilities, Intermediate Care Facilities and Custodial Care Facilities. Not all nursing homes are Medicare approved/certified facilities.
O
OPEN ENROLLMENT PERIOD - A certain period of time when you can join a health plan or enroll in a Medicare plan. During that time, the plan must allow all eligible individuals to join. For people who receive coverage from their employer or association, the enrollment period usually occurs once a year or whenever you experience a life change (getting married, having/adopting a child).
OPT OUT - Doctors can "opt out" of Medicare by notifying the Medicare carrier that they will not accept Medicare payments and telling their patients-in writing before treating them-that Medicare will not pay for their services and that the patients must pay for the care themselves. Doctors who have "opted out" can charge as much as they want, and their patients have to pay the entire bill themselves. The only time a doctor who has opted out can receive payment from Medicare is when the doctor provides a patient emergency or urgent care services and the patient does not have a contract with that doctor. If the doctor did not provide a written contract before the patient received the services, the patient is not liable for payment.
ORIGINAL MEDICARE PLAN - A fee-for-service health plan that lets you go to any doctor, hospital, or other health care supplier who accepts Medicare and is accepting new Medicare patients. You must pay the deductible. Medicare pays its share of the Medicare-approved amount, and you pay your share (coinsurance). In some cases you may be charged more than the Medicare-approved amount. The Original Medicare Plan has two parts: Part A (Hospital Insurance) and Part B (Medical Insurance). Also known as Traditional Medicare.
OUTPATIENT HOSPITAL CARE - Medical or surgical care furnished by a hospital to you if you have not been admitted as an inpatient but are registered on hospital records as an outpatient.
P
PART A - The part of Medicare that covers most medically necessary hospital, skilled nursing facility, home health, and hospice care.
PART B - The part of Medicare that covers most medically necessary doctors' services, preventive care, durable medical equipment, hospital outpatient services, laboratory tests, x-rays, mental health, and some home health and ambulance services.
PART C - The part of Medicare that allows private health insurance companies to offer the benefits of Parts A and B, and also sometimes Part D, to Medicare-eligible persons. These plans, which are sometimes known as Medicare Advantage plans, include Health Maintenance Organizations (HMOs), Preferred Provider Organizations (PPOs), Private Fee for Service plans (PFFSs) and Medical Savings Accounts (MSAs). You must have Medicare Parts A and B to join a Part C plan.
PART D - The part of Medicare that allows private health insurance companies to offer prescription drug coverage benefits to Medicare-eligible persons. Most people who enroll in Part D pay a monthly premium in addition to their Part B premium.
PERSONAL EMERGENCY RESPONSE SYSTEMS (PERS) - A medical communications alerting system that allows an elder experiencing a medical emergency at home to access medical service via an electronic transmitter to a central monitoring station.
PRESCRIPTION DRUG PLAN (PDP) - A "stand-alone" Medicare drug plan offered through a private insurance company that only offers prescription drug benefits for people with Medicare.
PROBATE - A legal proceeding defined by State law in which the court determines the validity of a decedent's will and the correctness with which the provisions of the will are carried out.
PROGRAMS OF ALL-INCLUSIVE CARE FOR THE ELDERLY (PACE) - PACE combines medical, social, and long-term care services for frail people to help people stay independent and living in their community as long as possible, while getting the high-quality care they need. PACE is available only in states that have chosen to offer it under Medicaid. Special rules for eligibility may apply.
R
RESIDENTIAL CARE - Facilities for the Elderly (RCFE) Commonly referred to as assisted living facilities, they provide non-medical care and supervision for persons who need assistance with activities of daily living.
RESPITE CARE - Short term, temporary care provided to people with disabilities in order that their families can take a break from the daily routine of care giving. Respite services may sometimes involve overnight care for an extended period of time.
S
SHIP (State Health Insurance Assistance Program) - A federally-funded program in each state that answers questions about Medicare free of charge.
SKILLED CARE - Medically reasonable and necessary care performed by a skilled nurse or therapist. If a home health aide (someone who provides help with daily living activities, such as bathing and eating) or other person can perform the service, it is not considered "skilled care." Skilled nursing includes care from Registered Nurses (RNs) and Licensed Practical Nurses (LPNs). Skilled therapy includes care from licensed physical, occupational and speech therapists.
SKILLED NURSING FACILITY (SNF) - A nursing facility with the staff and equipment to give skilled nursing care and/or skilled rehabilitation services and other related health services.
SPECIAL NEEDS PLAN - A special type of plan that provides more focused health care for specific groups of people, such as those who have both Medicare and Medicaid, who reside in a nursing home, or who have certain chronic medical conditions.
STATE HEALTH INSURANCE ASSISTANCE PROGRAM (SHIP) - A State program that gets money from the federal government to give free local health insurance counseling to people with Medicare.
SUPPLEMENTAL INSURANCE (MEDICARE) - Supplemental insurance fills gaps in Medicare coverage by helping to pay for the portion of health care expenses that Original Medicare does not pay for, such as deductibles and coinsurance. Supplemental insurance includes Medigap plans and retiree insurance from a former employer. Supplemental insurance may offer additional benefits that Medicare does not cover.
V
VETERANS AID AND ATTENDANCE BENEFIT - Pays for in-home personal assistance to qualifying American veterans and their spouses or widows. They must have served at least 90 days during a period of war, and must meet other requirements.